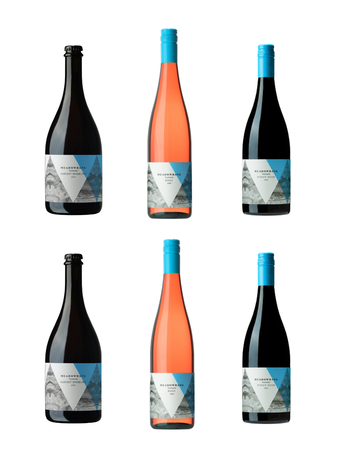 Palooza Party Pack
Our fabulous Palooza Party Pack will have you ready for any occasion with a mix of three delicious wines that we poured for tasting during the festival. All the wines are made from fruit grown exclusively by us in our hidden valley, with the wine made by cult winemaker, Peter Dredge.
Your mix-pack includes:
2022 Meadowbank Harvest Sparkling (2 x 750ml bottles) – made in a trendy pét-nat style, this is the perfect light and spritzy drink for you to enjoy at literally any time of day. Made predominantly from Pinot Noir, with a cheeky splash of Chardonnay and fermented in the bottle - it's oh so dry, oh so fruity and oh so refreshing. You all LOVED it! Currently only available to purchase as part of this special mix pack.
2022 Meadowbank Pinot Meunier Rosé (2 x 750ml bottles) - our delicious Rosé was a definite crowd pleaser at Pinot Palooza! It is absolutely delicious - elegant and refined, refreshing and fruity, the perfect accompaniment for your next spring picnic. Due to highly limited stock, this is also only available to purchase as part of this mix pack.
2022 Meadowbank Pinot Noir (2 x 750ml bottles) – WINNER of the Australian Pinot Noir Challenge - this wine is hot, hot, hot! A luscious, fruit driven Pinot - this wine has a perfect balance of vibrance, intense flavour and silky smooth texture that just dances on your palate and leaves you thirsty for more. Made in very small quantities and currently flying out the door, grab some while you can.
Enjoy free shipping to any address in Australia!
NOTE: this mix pack has already been discounted, no further promo codes can be used on this one sorry!