The Defiance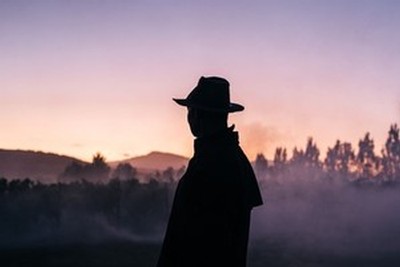 defiance. noun /dɪˈfaɪəns/ - open refusal to obey someone or something.
The Defiance. noun / ðiː dɪˈfaɪəns/ - that moment when, despite everyone saying "it can't be done", someone stands up and says "yes, it can'".
Most people, at some stage throughout their life, have experienced being told "no, you can't do that". The Defiance celebrates the stories of those who said "yes, I can" and backed themselves in their endeavour. Whether through intuition, skill, enterprise or sheer luck; the act of defiance can often forge new and successful ground. These moments of turning convention on its head or thinking outside the box, along with the stories that have changed the game and rewritten the narrative, should be toasted.
Meadowbank's own story of defiance started in 1976 with our founder, Gerald Ellis - an intuitive sheep farmer with a passion for drinking wine, who decided to plant a vineyard in southern Tasmania. Conventional wisdom at the time said you couldn't grow grapes in the Tasmanian wilderness. Far too wild, too unpredictable, too 'at the edge of the world'. They said "it can't be done" and sure, at the time they could have been right, except for the fact that Gerald did it. In an act of defiance, the hidden valley of Meadowbank flourished with life and one of Tasmania's most iconic vineyards was born.
Now, thanks to people like Gerald and the vanguard that sprang up around him, Tasmania is regarded as one of the premier grape-growing regions in the world.
It is a thought worth pausing over, for this initial act of intuitive defiance is why Meadowbank is here today. This is our story, but on this island there are many others. Join us in raising a collective glass as we celebrate all the successes fought for and won.
Embrace the Defiance and you will receive:
12 bottles of Meadowbank wine, selected by Gerald, Mardi and Pete, delivered to your door two times each year (Autumn and Spring).
20% discount and free shipping applied to your two automated wine deliveries.
Plus, 20% discount applied to all additional wine orders and any event tickets you purchase through our website.
First access to our highly sort after Meadowbank Open tickets.
Exclusive access to limited release and museum wines (eg. 2011 'Mardi' Late Disgorged sparkling).
Personal invitation to an annual member-only experience at Meadowbank - your opportunity to immerse yourself in the delights of our hidden valley and forge personal connections with the Ellis family, while tasting through our current release wine portfolio.