Experience Meadowbank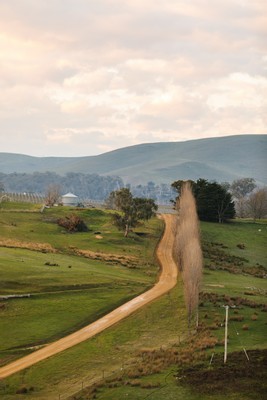 Hidden at the end of a winding dirt road and down an old set of stairs, lies a story.
A story of defiance and intuition, stewardship and joy. Written in wine, it whispers of people, place, seasons and adventures still to come.
It is a story worth sharing… over a few open bottles, of course.
And so, we invite you to join us on a journey of discovery and the ultimate Meadowbank experience – the Meadowbank Long Lunch.
Held each month (and additionally on-demand), the Meadowbank family will personally host an exploration in to what it took to be a pioneer in Tasmania; and where that defiance may one day take us all.
Immerse yourself in all that Meadowbank has to offer – a hidden vineyard set on the beautiful banks of the Derwent River, an historic homestead complete with private underground cellar, and the famous hospitality and generosity of the Ellis family. It will be an experience like no other.
---
Indulge yourself...
Our Meadowbank Long Lunch is designed to be an intimate gathering and is available for a maximum of 12 people. Book a single ticket for yourself, or get together with a group of friends.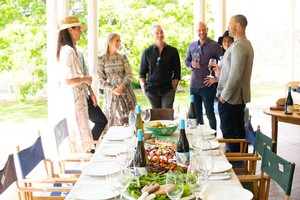 Your ticket includes:
Vineyard walk and exploration with a member of the Meadowbank family;
In-depth Meadowbank wine tasting (but not where you may expect);
Sneak-peak and sample from our 150-year-old private cellar (home to 40+ years of Meadowbank vintages);
A seasonal and sumptuous Meadowbank-style feast, on a long table, accompanied by more wine.
A long and wonderful afternoon of pure indulgence, we welcome you in to our family and our home with open arms.
COST – $165 PER PERSON
*please note - we cater for all dietary requirements. Simply note in your booking or email Mardi in advance*
PLEASE NOTE: Mardi is always happy to arrange private long lunch experiences on additional dates for groups of 6 or more people. Please contact Mardi Ellis for all event enquiries - mardi@meadowbank.com.au
We look forward to meeting you!