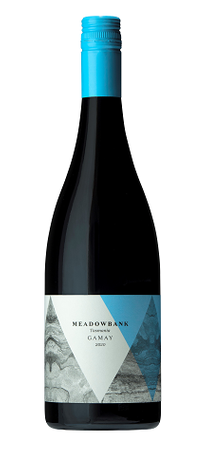 2020 Gamay
If you enjoy your lighter style reds, then the 2020 Gamay is for you.
One of the less common grape varieties, Gamay is super trendy right now, which we obviously saw coming when we planted our original Gamay vines back in 1987.
The cult-like status of Gamay can basically be attributed to two things – its sheer drinkability, and absolute compatibility with hashtags. You've seen them online, they're #Gamayzing!
Light, bright and oh so right, it's the cherry ripe of red wines – juicy, succulent and completely seductive.
Serve straight from the cellar, or even lightly chilled on a warmer day. Enjoy with cold cuts or roast chook. Delicious.
Officially additive and preservative free, this wine is ready to drink now.
AWARDS:
2021 Tasmanian Wine Show: Chairman's Selection - Hazards Ale Trophy - selected by Chairman of Judges Adam Wadewitz (Chief Winemaker and CEO of Shaw + Smith) as his wine of choice, the first time a Gamay has received this award, what an honour!
REVIEWS:
94 points – "Violet, raspberry, spice and a smattering of freshening greenery. Light to medium-bodied, crisp and alive, wonderful crunch of cranberry acidity and graphite tannin grip, a subtle sweetness, but layered in with sap and tang. The finish is fresh, and trails with a fine dusting of tannin and excellent length. A frisky delight." Gary Walsh, The Wine Front
Last chance to order - only a handful of cases remain...