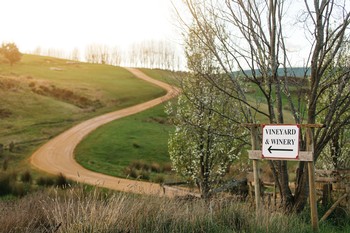 The Competitive Wine Tasters Private Long Lunch
Hello,
As a member of the Competitive Wine Tasters family, we welcome you to Meadowbank and your private Meadowbank Long Lunch.
Scheduled for Saturday the 4th of December, at a time to be confirmed by the group, the day will be based around our Long Lunch Experience, but with a few little additions after a chat with our friend, Dave McQuillen.
For those unfamiliar though, we will explore the vineyard and the Meadowbank story, before winding our way to a tasting curated specifically for your group. It won't get competitive at all...
It is then on to lunch, where conversations can be continued and one of Tasmania's oldest private wine cellars may be glimpsed.
We look forward to seeing you in December, and will be in touch again in the lead-up.
Cheers,
Alex + Mardi