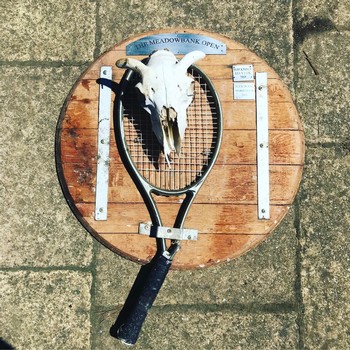 Meadowbank Open Ticket
NOTE: The 2021 Meadowbank Open is SOLD OUT.
Want a shot at the title? Secure your ticket to the 2021 Meadowbank Open.
When: Saturday 13th February, 10:00am - 5:30pm
Where: The Sue Ellis Arena, Meadowbank homestead.
What: A mixed doubles tennis tournament
Food by Frank Restaurant, soundtrack by Dr Edge, and wines by Meadowbank.
For all the important details - visit our event page here.
Please note: when purchasing your ticket, please tick the box "add a gift message or special instructions" and indicate in the comments section whether you wish to play in the tournament, or simply immerse yourself in the pleasure of being a spectator. Please also note the name of your preferred doubles partner too, or whether you would like us to find one for you.