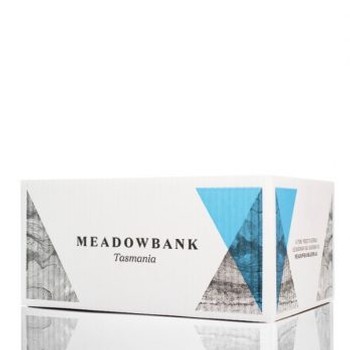 Discover Meadowbank
This selection of delicious wines lets you explore and discover Meadowbank for yourself, with all the fruit grown and nurtured in our hidden valley, and the wine made by cult winemaker, Peter Dredge.
Your mix-pack includes:
1 x 2023 Meadowbank Riesling – (98 points from James Halliday!!) - a unique, vibrant and superbly balanced wine that is racy on the palate and will leave you thirsty for more.
1 x 2022 Meadowbank Fumé Blanc – zero additives, zero fining, zero filtration - this textured white wine is so damn drinkable, with just the right amount of funk factor to make it seriously interesting.
1 x 2022 Meadowbank Chardonnay - our pinnacle white wine which is pristine, sleek and tantalising, with all the complex flint and lemon curd flavours you could dream of.
1 x 2023 Meadowbank Rosé – introducing your newest spring fling with a Pinot Meunier twist. It's luscious, fruity and so damn refreshing.
1 x 2023 Meadowbank Gamay - a juicy and succulent red that is light, bright and oh so right! If you know Gamay, you know...
1 x 2022 Meadowbank Syrah - the predecessor of this wine won "Best Shiraz" at the 2023 Tasmanian Wine Show. It won our hearts before that. See what cool climate Tasmanian shiraz (syrah) is all about...
Turn up with a bottle of Meadowbank wine and be the hero at your next dinner party.
Also, FREE SHIPPING to any address in Australia! You're welcome. 🙂
*Note: for those wondering, all our wines are vegan friendly.