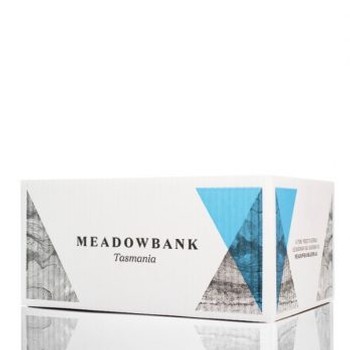 Discover Meadowbank
This selection of delicious wines let's you explore and discover Meadowbank for yourself, with all the fruit grown by us and the wine made by cult winemaker, Peter Dredge.
This box has literally got everything you need – from fresh and spritzy sparkling; to easy-to-drink whites with delicious layers of flavour; through to ethereal and hot-damn sexy reds – it will take you on a journey of discovery that won't disappoint.
Your pack includes:
1 x 2020 Meadowbank Harvest Sparkling – light, spritzy bubbles which sing of summer, sunshine and a whole lotta' fun.
1 x 2020 Meadowbank Riesling – a unique, vibrant and superbly balanced wine that is racy on the palate and will leave you thirsty for more.
1 x 2019 Meadowbank Chardonnay – our pinnacle white wine from our 1987-planted vines, this one will please Chardonnay lovers and haters alike.
1 x 2020 Meadowbank Gamay – if you know Gamay, you know. #drinkitnow
1 x 2019 Meadowbank Nouveau Pinot Syrah – a funky and super tasty blend that you need to try before it's all gone…
1 x 2018 Meadowbank Pinot Noir – our pinnacle red wine with "unimpeachable balance and length" (Halliday, 96 pts). It's really, really, really good.
Turn up with a bottle of Meadowbank wine and be the hero at your next dinner party.
Also, FREE SHIPPING! You're welcome 🙂