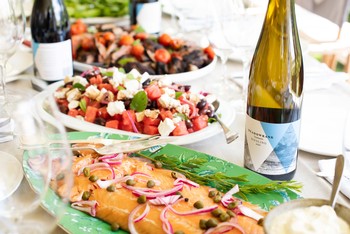 Sunday 14th January 2024
We invite you to join us for the ultimate Meadowbank experience.
Date: Sunday 14th January 2024
Time: 12pm - 3pm
Venue: Meadowbank vineyard and homestead, 652 Meadowbank Road, Meadowbank TAS 7140.
This event is designed as an intimate gathering and tickets are available for a maximum of 12 people. You are welcome to book a single ticket for yourself, or get together with a group of friends.
Click here to learn more about our long lunch experiences.
We look forward to welcoming you to the Meadowbank family.