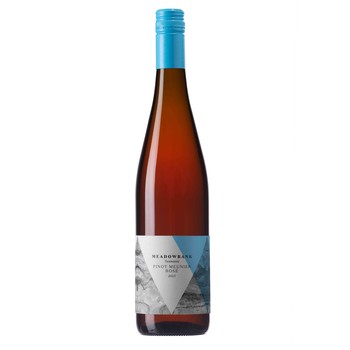 2023 Pinot Meunier Rosé
On the hunt for that perfect lunchtime wine so you can day-drink with friends? Well, look no further! Our 2023 Rosé ticks all the right boxes - light yet luscious, with a toffee apple aroma to die for - what you'll find here is a gloriously refreshing and thirst-quenching wine.
This is Mardi Ellis' fourth year of taking the metaphorical rosé reins and what a delightful drink she has produced. Mardi has once again decided to use the less common grape variety, pinot meunier, in lieu of pinot noir for this sassy and playful little number.
Made with as minimal intervention as possible, we hand-picked the pinot meunier from our vineyard, barefoot stomped the grapes to release all the juice, then allowed it to soak on it's skins for 12 hours. To make things even more interesting, we decided to split our ferments between both stainless steel tanks and old French oak barrels. This allowed Mardi to create a beautiful final blend that balances fresh fruity flavour with an underlying textural depth and savouryness we had yet to previously obtain.
A quintessential picnic-style wine, this is the one to stash in your bag and drink in the park with ploughmans platters, blanched greens with home-made aoli, citrus salads and great friends.
NOTE: Only 80 dozen bottles produced and only available to purchase locally in Tasmania or via our website - get it while you can! xxx
---
2023 PINOT MEUNIER ROSE REVIEWS:
94 POINTS - "A deeply coloured rosé that shows aromas of raspberry coulis, strawberries, watermelon and redcurrants with whiffs of soft spice, light mountain herbs, wildflowers, stone and berry flan. The colour belies the palate, which comes across as stony and savoury with plenty of minerally drive and a lovely sucking-on-a-river-pebble finish. Pure and delicious." - Dave Brookes, Halliday Wine Companion
---
*Note: for those wondering, all our wines are vegan friendly.