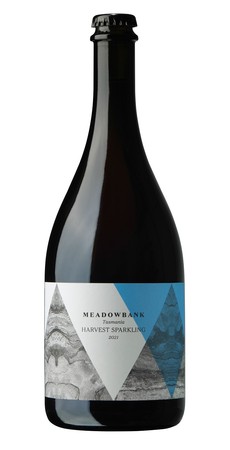 2022 Harvest Sparkling
Made in a trendy pét-nat style, our iconic Harvest Sparkling is the perfect light and spritzy drink for you to enjoy at literally any time of day.
Celebratory brunch with your besties? Tick.
Spring-time picnic at the park? Tick.
Pre-dinner drinks and canapés? Tick. Tick. Tick.
This super popular wine is made predominantly with Meadowbank Pinot Noir, blended with a small amount of our Chardonnay juice and fermented dry in the bottle. The result is a vibrant pink sparkling, with delicate bubbles and a refreshing fruity flavour.
Imagine the scent of all your favourite summer berries, bottled, then add an explosion of colour and lots of fizzy goodness. This drink sings of summer, sunshine and a whole lotta' fun! There's asolutely nothing to overthink and absolutely everything to enjoy.
Important message - unfortunately due to high demand and low stock volume, this wine is currently only available for members of our wine club, The Defiance, to purchase. Keen for some amazing membership discounts and perks? Check out all the club benefits and become one of our VIPs now!
*Note: for those wondering, all our wines are vegan friendly.