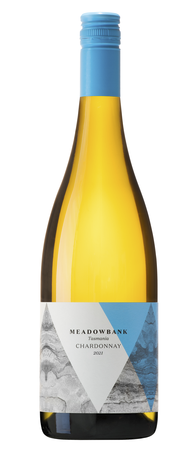 2021 Chardonnay
Introducing the newest vintage of our pinnacle white wine, the one and only Meadowbank Chardonnay.
If you're new around here, welcome, and please rest assured this is a safe space for both Chardonnay lovers and haters alike. Honestly, we don't judge. And if you're one of the latter, perhaps this wine might even make you stop and reconsider. Or maybe not. But you'll never know unless you try, right?
What we love most about this wine, besides its absolute drinkability, is how wonderfully versatile it is. Enjoy it on its own, or pair it with cheese, chicken, seafood, pasta, roast vegetables, soup, even fried food... the options are almost endless.
So, what's it all about? This wine is made with a lot of care and attention, with grapes from our 1987-planted Chardonnay vines. We lovingly nurture and harvest all the grapes by hand, before passing them on to our winemaker, Peter Dredge.
Pete is all about minimal intervention in the winery and simply allows our vineyard to speak for itself. He takes whole bunches of grapes and presses them straight into French oak barrels (10% new), where they are then allowed to mature for 9 months before being bottled without fining agents.
The result? A delicious, textured and aromatic wine which provides you with a delightfully crisp and pure expression of our cool-climate vineyard. With classic Chardonnay flavours of white peach and lemon curd, combined with a perfect balance of richness, zestiness and earthiness, you will feel as though you have been instantly transported to our hidden valley in southern Tasmania.
2021 is a vintage to celebrate, in fact we're calling it as one of our best ever! Low grape yields, intense fruit concentration and a steady ripening period have produced something really special here.
Formal reviews to come...
*Note: for those wondering, all our wines are vegan friendly.