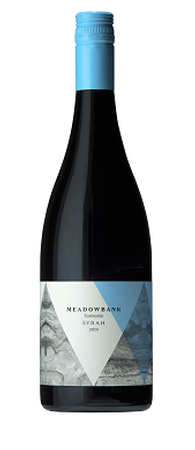 2020 Syrah
Our relationship with Shiraz began well over 40 years ago, when the first of these vines were planted at Meadowbank and have been lovingly nurtured by the Ellis family ever since. No doubt there were a few raised eyebrows, and a few words probably being muttered under disbelieving breaths.
However, despite being told we couldn't grow Shiraz in the cold, untamed wilds of southern Tasmania... we went ahead and did it.
Our 2020 Meadowbank Syrah, named so due to the fruit and style being more akin to the Syrah of France's Northern Rhone region, is an elegant and purposeful step away from big, bold and boisterous Shiraz. It is wholeheartedly light and ethereal, in all its unashamed glory.
This single vineyard wine is smooth and sultry, with just the right amount of sass, as it truly reflects the temperament and intricaties of the 2020 growing season that we experienced in our hidden valley (i.e. a dry and windy winter, and a rather cold summer).
Expect a light and savoury red wine, with a satin-like texture that makes this very, very drinkable. A punch of acid, balanced with highly refined tannins that speak of the cool climate in which these grapes were grown.
For those interested in the specifics, Pete made this wine with 100% whole bunches, a natural fermentation and 12 days spent on skins - with delestage occuring early and pigeage late - before it was pressed to old French oak barrels. Natural malolactic fermentation matured on lees for 9 months, before the wine was racked and bottled, with no fining and minimal sulphur added.
Drink this right now, or tuck it away in the cellar and enjoy observing the changes from 2030 onwards. Your patience will be rewarded.
LOW STOCK ALERT - grab some while you still can...