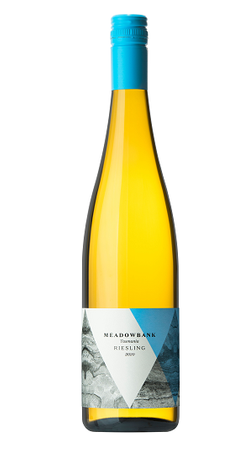 2020 Riesling
THE LATEST VINTAGE OF OUR AWARD WINNING RIESLING
Our 2018 Riesling was awarded 98 points by James Halliday and SOLD OUT in record time. The 2019 was ranked #2 in the "Best light & Refreshing White Wines" category at last year's Drink Easy Awards and sold out just as fast.
The long awaited 2020 has finally arrived – so get in quick before this vintage is history!
A quick heads up, this is not your typical Aussie Riesling. From very old Tasmanian vines (planted in 1974) combined with more recently planted German Riesling clones, winemaker Peter Dredge splits his ferments between stainless steel tanks for freshness (so Aussie) and old French oak casks for texture (not so Aussie) – the balance is striking and delicious.
A unique, vibrant and superbly balanced wine that is racy on the palate and will leave you thirsty for more.
Drinks well from the get go, but also has the ability to drink well for decades.
REVIEWS:
97 POINTS - "Tasmania (here Derwent Valley) is one of the best regions in Australia for riesling. This is akin to high-class, floral Rheingau wine, with layer upon layer of Meyer lemon and lime that has no need of cellaring, but will repay 25 years without pausing for breath." James Halliday, Weekend Australian Magazine
96 POINTS – "Perfect balance. Clarity and purity. Endless drive and length. It smells of white flowers and vanilla, tastes of sour green apple, green melon and watermelon as you eat close to the rind, has a chalk dusk texture, and crunches and tingles on the finish. Is that lemon zest and spice? It's one of the best Rieslings I've tasted in quite some time." Gary Walsh, The Wine Front
LOW STOCK ALERT - grab some while you still can!