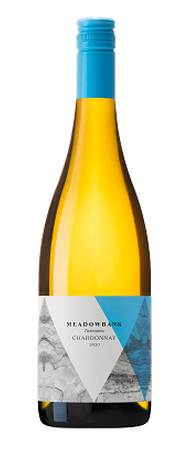 2020 Chardonnay
Introducing the newest vintage of our pinnacle white wine, the one and only Meadowbank Chardonnay (AKA - the cool, rich, smooth and well-balanced twin).
If you're new around here, welcome, and please rest assured this is a safe space for both Chardonnay lovers and haters alike. Honestly, we don't judge. And if you're one of the latter, perhaps this wine might even make you stop and reconsider. Or maybe not. But you'll never know unless you try, right?
What we love most about this wine, besides its absolute drinkability, is how wonderfully versatile it is. Enjoy it on its own, or pair it with cheese, chicken, seafood, pasta, roast vegetables, soup, even fried food... the options are almost endless.
So, what's it all about? This wine is made with a lot of care and attention, with grapes from our 1987-planted Chardonnay vines. We lovingly nurture and harvest all the grapes by hand, before passing them on to our winemaker, Peter Dredge.
Pete is all about minimal intervention in the winery and simply allows our vineyard to speak for itself. He takes whole bunches of grapes and presses them straight into French oak barrels (10% new), where they are then allowed to mature for 9 months before being bottled without fining agents.
The result? A soft, smooth and aromatic wine which provides you with a delightfully crisp and pure expression of our cool-climate vineyard. Experience the perfect balance of richness, butteryness, zestiness and earthiness and be instantly transported to our hidden valley in southern Tasmania.
REVIEWS:
95 POINTS - "Estate fruit from the Derwent Valley Vineyard, planted 1987. Wild fermented in French oak puncheons, some without SO2, and monthly bâtonnagee. Unfined. All the tension and presence of this historic estate high in the Derwent Valley. Impressive concentration of lemon, grapefruit and white peach, evenly supported by cashew nut French oak. A grand finish of focus and endurance rides on a laser beam of cool, crystalline acidity. Long-term prospects." Tyson Stelzer, Halliday Wine Companion
94 POINTS - "Another vineyard planted in 1987. A very solid performance put in by this wine, over the years. White peach, lemon curd, cashew and a little spice. It's cool, but kind of juicy, with a gentle drizzle of honey through lemon and nectarine flavour, firm powdery and flinty texture, quite nutty and saline, crisp and long through the finish. Also, slightly umami too, which is nice. Excellent." Gary Walsh, The Wine Front
While you're here, why not meet the other twin, our 2020 Meadowbank Pinot Noir.
*Note: for those wondering, all our wines are vegan friendly.