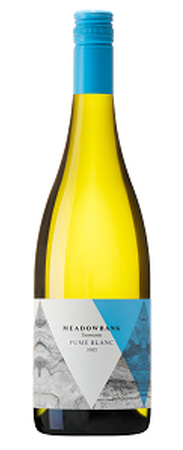 2022 Fumé Blanc
Last year, our small batch of experimental Fumé Blanc made it's unofficial debut and went off with a huge bang! Now, back by popular demand, we present you with our 2022 edition.
Made from 100% Meadowbank Sauvignon Blanc, fermented in a brand new French Oak Barrel, with zero additives and zero fining and filtration. This wine is presented to you in it's purest and most unadulterated form - grape juice that has fermented naturally in an oak barrel and literally been transferred straight to a bottle.
What does this mean? Expect the unexpected. It's more on the wild and cloudy side of the spectrum, but with flavour in abundance. What we love the most about this wine is it's absolute drinkability, with just the right amount of funk factor to make it seriously interesting.
Don't let the name or the grape variety intimidate you, give it a try and tell us what you think!
This wine is also a great accompaniment to practically any food (get creative and enjoy drinking it alongside spicy foods or greasy takeaway). YUM.
*Note: for those wondering, all our wines are vegan friendly.