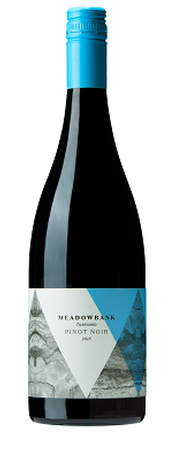 2018 Pinot Noir
Our pinnacle red wine, this Pinot Noir will be sure to make you a hero at your next dinner party.
This wine is made with a lot of care, attention and love. Originating from our Pinot Noir vines which Gerald planted in 1987, we hand pick these grapes in three separate instalments, often over two to three weeks during the harvest period.
Why? Imagine yourself as a cooking contestant on Masterchef where the judges are all about flavour. You create layers of flavour with different ingredients and balance them accordingly. The same concept applies to wine, but we only have one ingredient to work with – grapes.
We pick our Pinot Noir gradually, as each pick provides unique characteristics as the grapes are at different stages of ripening. The first pick is for freshness, while the second and third are for body, texture and whole cluster inclusion (the third pick is fermented with 50% of the grapes included as whole clusters).
The grapes spend a couple of weeks fermenting on skins with natural yeast. The gorgeous red juice is pressed off while still fermenting, placed in French oak barrels (10% new) and put to bed for 9 months. Our winemaker, Peter Dredge, then has his Masterchef moment, where he creates the perfect balance and layers of flavour by blending all of the different Pinot picks together.
This wine is a medium red/purple colour with clean, fragrant, whole bunch spiced strawberry aromas so typical of the vineyard. It's really, really, really good.
REVIEWS:
96 points - "Fragrant red fruits/flowers, the silky yet focused palate capturing all the primary fruit flavours that will burst into flower 3-5 years down the track. Unimpeachable balance and length." James Halliday, Halliday Wine Companion